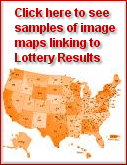 Lottery Links
XML Formats
---

LotteryFeed.com provides two, XML, data feed formats. We will assign you an FTP account for 24X 7 access to our XML data feeds, which are updated concurrently with the data feed updates at LottoStrategies.com. We can also schedule to send our XML data feeds to your server at the times you request.


XML Format A combines lottery drawing results and jackpot information in one file. It has a timestamp to show the last update time of the lottery results.

Click here to see a sample XML Format A data feed.


XML Format B contains comprehensive lottery drawing information. There are 4 XML files in which you might only need 2 of them: all_results.xml and all_jackpots.xml. Click here to download a zip file contains all the 4 sample format B xml files.

XML Format B Files
all_results.xml
Current drawing results.
all_jackpots.xml
Current and previous jackpot information.
all_states_info.xml
State information, includes name, ID, games, official sites, etc.
all_games_info.xml
State gaming information, includes game names, game IDs, state, draw days, draw time, etc.
For further information and pricing for our lottery data feed service,
please contact us.