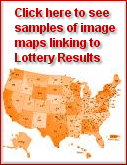 Lottery Links
Other Formats
---

LotteryFeed.com has other uniquely designed data feed formats that are available for use. These formats are a direct result of our commitment to build data feeds, uniquely designed, to suit our customer's needs. If you require a data feed that extends beyond of the reach of our currently developed formats, talk to us about designing a data feed format that meets your need.

We maintain the most thorough archive of historical numbers available anywhere. We can design a data feed that allows you to access lottery data that dates back to the early 1990's. Please contact us for further information concerning data feeds and data feed formats.





For further information and pricing for our lottery data feed service,
please contact us.